Review: Crimson Fire - Another Dimension
Another Dimension

Label: No Remorse Records
Year released: 2021
Duration: 47:41
Tracks: 10
Genre: Power Metal

Rating: 3.5/5

Review online: August 14, 2021
Reviewed by: MetalMike

for:Another Dimension



Rated

3.75

/5 (

75%

) (

4 Votes

)

Review

With a name like Crimson Fire, it is hard not to envision some kind of power metal coming out of the speakers when playing their album Another Dimension. That is certainly the case with peppy, double-kick-driven songs like "Don't Fall from the Sky" and "No Fear." Borrowing from Helloween is nothing new and Crimson Fire certainly have more than a few riffs and vocal lines that might sound familiar to fans of the legendary German band. The singer has a high, clear voice in the mold of Andy Deris and Michael Kiske, though not as powerful or emotive. While there are plenty of power metal flourishes on Another Dimension, there are a number of tracks that are pretty close to the hard rock end of the spectrum like "Eye of the Storm" and "Sold My Soul." Smooth melodies and radio-friendly songwriting characterize these songs that wouldn't sound out of place on a Michael Schenker or post-Dio Rainbow album. Crimson Fire's material is catchy, if on the lightweight side, and I did more foot-tapping than air guitar/head banging when it was on. So, if you like power metal and your taste also runs to hard rock like Europe, Dokken, etc., Another Dimension might have the kind of cross-genre appeal that will work for you.

Click below for more reviews
Latest 0-9 A B C D E F G H I J K L M N O P Q R S T U V W X Y Z Various Books/Zines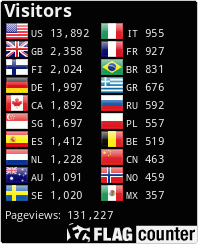 The Metal Crypt - Crushing Posers Since 1999
Copyright © 1999-2022, Michel Renaud / The Metal Crypt. All Rights Reserved.