Review: Project: Roenwolfe - Edge of Saturn
Edge of Saturn

Label: Divebomb Records
Year released: 2021
Duration: 49:41
Tracks: 9
Genre: Power Metal

Rating: 3.5/5

Review online: August 17, 2021
Reviewed by: Sargon the Terrible

for:Edge of Saturn



Rated

3.4

/5 (

68%

) (

10 Votes

)

Review

From the name I expected some sort of supergroup studio shred project, but instead this is a band with heavy strains of US-Metal in their veins headed up by multi-instrumentalist Alicia Cordisco and the powerful vocals of ex-Theocracy bassist Patrick Parris. This is very, very much in the vein of classic bands like Helstar, Jag Panzer, and Cage, with a lot of crunch and even some technicality in the proceedings. Parris has a very Rivera-styled wail, and the songs are aggressive while retaining that edge of progressive style and the punch of the US-Metal sound. That said, there are not really any ace songs here, and despite the excellent production and the rock-solid musicianship, none of it will really stick with you.

Other related information on the site
Review: Edge of Saturn (reviewed by Mjölnir)

Click below for more reviews
Latest 0-9 A B C D E F G H I J K L M N O P Q R S T U V W X Y Z Various Books/Zines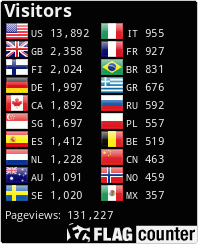 The Metal Crypt - Crushing Posers Since 1999
Copyright © 1999-2022, Michel Renaud / The Metal Crypt. All Rights Reserved.