Review: Craven Idol - Forked Tongues
Forked Tongues

Label: Dark Descent Records
Year released: 2021
Duration: 41:24
Tracks: 7
Genre: Black/Thrash

Rating: 4.5/5

Review online: August 28, 2021
Reviewed by: Sargon the Terrible

for:Forked Tongues



Rated

4

/5 (

80%

) (

6 Votes

)

Review

Sometimes when a band just does it right, it can be hard to find things to say about them. Craven Idol are a band from the UK who may sound a bit like fellow Brits Scythian because their guitarist/vocalist is also the vocalist and bass player in Scythian, and while that band is a bit more adventurous, Craven Idol are here to hammer down with black steel in a pure homage to classic-era Desaster or Deströyer 666. You get the furious Slayer-inflected riffage, the rasping, venomous vocal attack, and a production job that is raw while still capturing the heaviness and sheer barbaric songwriting on display. If you like the sound of a band that are hitting something right between To Those Who Stand Against Us and Unchain the Wolves with a little Tyrants of the Netherworld thrown in, then this is an album you want to hear.

Other related information on the site
Review: The Shackles of Mammon (reviewed by Mjölnir)

Click below for more reviews
Latest 0-9 A B C D E F G H I J K L M N O P Q R S T U V W X Y Z Various Books/Zines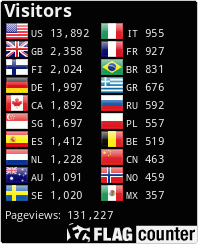 The Metal Crypt - Crushing Posers Since 1999
Copyright © 1999-2022, Michel Renaud / The Metal Crypt. All Rights Reserved.