Review: Ceres - Tyrant's Rise
Tyrant's Rise

Label: Stormspell Records
Year released: 2021
Duration: 18:22
Tracks: 4
Genre: Heavy Metal

Rating: 3/5

Review online: September 24, 2021
Reviewed by: MetalMike

for:Tyrant's Rise



Rated

3

/5 (

60%

) (

2 Votes

)

Review

Ceres is a new band jumping feet first into the current epic metal scene on their debut EP, Tyrant's Rise. They start off with some horse and sword sound effects to set the mood, then run through four tracks of spacious, atmospheric metal with titles like "Blood of the Warrior" and "Remnants of Battle," leaving little uncertainty as to what they are singing about. Speaking of the singing, that is currently Ceres' weak point. The singer is OK, but his range, at least what is on display on Tyrant's Rise, is limited and his delivery is not very charismatic. I hear him singing but he doesn't make me care what he's singing about. The rest of the band is adequate with nothing to make you break out the air guitar or air drumsticks. I see what Ceres is aiming for, but with Tyrant's Rise they are wide of the target and will need to tighten things up in a lot of areas if they want to make a name for themselves in the epic metal arena.

Click below for more reviews
Latest 0-9 A B C D E F G H I J K L M N O P Q R S T U V W X Y Z Various Books/Zines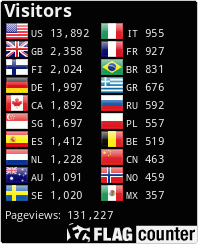 The Metal Crypt - Crushing Posers Since 1999
Copyright © 1999-2022, Michel Renaud / The Metal Crypt. All Rights Reserved.