Review: Knife - Knife
Knife

Label: Dying Victims Productions
Year released: 2021
Duration: 36:38
Tracks: 12
Genre: Speed Metal

Rating: 3.75/5

Review online: October 31, 2021
Reviewed by: MetalMike

for:Knife



Rated

3.67

/5 (

73.33%

) (

6 Votes

)

Review

Germany's Knife is yet another black/thrash/speed metal band trying to catch the current revival wave of that early metal subgenre on their self-titled debut album. I find the songwriting somewhat generic with only a few tracks standing above the others, such as the anthemic "White Witch Black Death" and the absolutely savage "Possessed". What I really like about this album is the way they've combined the old school influences into an entertaining album. They give us the ultra-fast yet traditional metal-based riffing of Show No Mercy-era Slayer and maniacal screams of Exciter's Dan Beehler with a shit load of Venom's punk-fuel arrogant attitude. So, while I find individual tracks don't always leave an impression, the experience of Knife as a whole is like a carnival ride that is a hell of lot scarier that you expected but after you get off and catch your breath, you want to get right back on. If all the black/thrash/speed metal out there right now is starting to blur (and not in a good way), check out Knife for something with a hint more character.

Click below for more reviews
Latest 0-9 A B C D E F G H I J K L M N O P Q R S T U V W X Y Z Various Books/Zines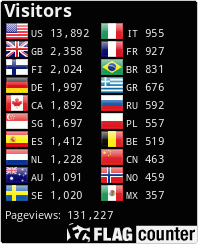 The Metal Crypt - Crushing Posers Since 1999
Copyright © 1999-2022, Michel Renaud / The Metal Crypt. All Rights Reserved.