Review: Genocídio - The Grave
The Grave

Label: Nuclear War Now! Productions
Year released: 2021
Duration: 42:47
Tracks: 11
Genre: Death Metal

Rating: 3/5

Review online: November 23, 2021
Reviewed by: Michel Renaud

for:The Grave



Rated

3

/5 (

60%

) (

3 Votes

)

Review

This is another underground band that Nuclear War Now! has unearthed and The Grave is a compilation of Genocídio's 1988 EP along with a bunch of live and demo tracks. The band's death metal is raw and barebones and there's nothing pretty about it, really showcasing the beginning of the genre when the recipe was still being worked on and this really sounds DIY. The studio tracks are pretty decent and clean enough, though not taking anything away from the band's raw and abrasive approach to the genre. Things are not so great with the demo tracks which really sound like there was a tape recorder in the rehearsal room or something, so they have that tin can sound that you'll either love or hate; I've found it largely depends on my mood. If you enjoy lost underground music and can't get enough raw and minimalistic death metal, chances are you'll get a kick out of this.

Click below for more reviews
Latest 0-9 A B C D E F G H I J K L M N O P Q R S T U V W X Y Z Various Books/Zines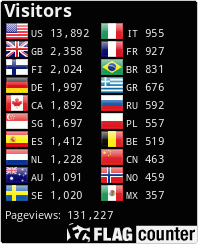 The Metal Crypt - Crushing Posers Since 1999
Copyright © 1999-2022, Michel Renaud / The Metal Crypt. All Rights Reserved.