Review: Sol Sistere - Sol Sistere
Sol Sistere

Label: Cult of Parthenope
Year released: 2021
Duration: 1:00:39
Tracks: 8
Genre: Black Metal

Rating: 4.5/5

Review online: November 23, 2021
Reviewed by: Sargon the Terrible

for:Sol Sistere



Rated

3.5

/5 (

70%

) (

6 Votes

)

Review

Third album from this Chilean band I had never heard of before, but who have produced an album I really like. Highly atmospheric and melodic Black Metal is what's going on here, very similar to other expansive bands like Windfaerer or Vallendusk. What I like about this album is it manages to marry propulsive Black Metal sounds with uplifting, haunting melodies for an overall effect that is aggressive without being grim. Some people may not dig that, and I am normally a big advocate for atonality as an essential component of Black Metal, but this is too well done for me to complain about it. This album catches your attention with a big, well-produced sound, and then keeps it with hooky melodies and good songwriting.

Click below for more reviews
Latest 0-9 A B C D E F G H I J K L M N O P Q R S T U V W X Y Z Various Books/Zines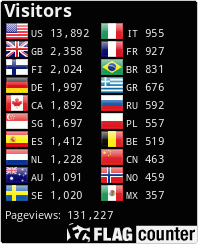 The Metal Crypt - Crushing Posers Since 1999
Copyright © 1999-2022, Michel Renaud / The Metal Crypt. All Rights Reserved.