Review: Crimson - Black Carpet
Black Carpet

Label: Independent
Year released: 2021
Duration: 42:34
Tracks: 10
Genre: Heavy Metal

Rating: 3.5/5

Review online: December 5, 2021
Reviewed by: Mjölnir

for:Black Carpet



Rated

3.13

/5 (

62.5%

) (

8 Votes

)

Review

Crimson are a very new band hailing from Sweden, so much so that there isn't a lot of information about them online. Guess that just leaves the music to speak for itself, and for what it's worth, it ain't bad. They work in an old-fashioned strand of Metal that generally works in that HelloGammaMaiden sound with a bit of that melodic Swedish crunch to it. Some of the guitar work is really classy, and the production is crystal clear while having just enough heaviness to it, but the songwriting is generally pretty safe and follows the standard verse-chorus formula. There are some strong songs on here in spite of that, such as the pounding "Iron Lung" and the killer "Winchester", but most of the songs are perfectly competent but unremarkable. The times where they do try something different are actually the weakest parts, as with the irritatingly poppy chorus of "Pharaoh" or the moody but otherwise limp album closer "Cold Lunar Tears", so they might be better off just polishing up the more conventional elements of their sound. At the end of the day though, Crimson are a pretty conventional band that don't do anything that hasn't been done much better before, so they'll need to step up their game if they really want to stand out in the underground.

Click below for more reviews
Latest 0-9 A B C D E F G H I J K L M N O P Q R S T U V W X Y Z Various Books/Zines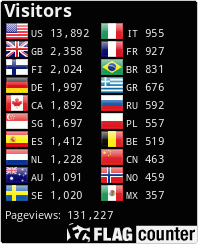 The Metal Crypt - Crushing Posers Since 1999
Copyright © 1999-2022, Michel Renaud / The Metal Crypt. All Rights Reserved.