Review: Sijjin - Sumerian Promises
Sumerian Promises

Label: Sepulchral Voice Records
Year released: 2021
Duration: 45:39
Tracks: 11
Genre: Death Metal

Rating: 3.75/5

Review online: December 5, 2021
Reviewed by: MetalMike

for:Sumerian Promises



Rated

4.33

/5 (

86.67%

) (

6 Votes

)

Review

Sijjin is a German band with an Arabic name and a definite Middle Eastern focus running through their debut album, Sumerian Promises. The band plays thrashy, pummeling death metal with vocals that are easy enough to decipher with a bit of effort. The guitars have a savage bite, and all the songs will batter and bruise you with their metallic fury. The songwriting is uniformly good with standout tracks "Sumerian Promises," "Angel of the Eastern Gate" and "Darkness on Saqqara" driving their hooks into your ears with no mercy. Sumerian Promises is a face-melting blend of Ex Deo's buzzsaw guitar work, Melechesh's mystical themes and perhaps a bit of Celtic Frost in the vocals. Play this on 10 and you'll be putting the neighbors on notice.

Other related information on the site
Interview with vocalist and bassist Malte Gericke, drummer Iván Hernández and guitarist Ekaitz Garmendia on August 14, 2022 (Interviewed by Luxi Lahtinen)

Click below for more reviews
Latest 0-9 A B C D E F G H I J K L M N O P Q R S T U V W X Y Z Various Books/Zines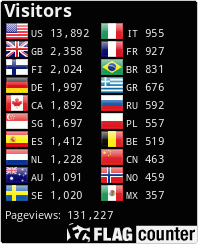 The Metal Crypt - Crushing Posers Since 1999
Copyright © 1999-2022, Michel Renaud / The Metal Crypt. All Rights Reserved.