Review: Custard - Imperium Rapax
Imperium Rapax

Label: Pure Steel Records
Year released: 2021
Duration: 51:30
Tracks: 14
Genre: Power Metal

Rating: 3.75/5

Review online: January 13, 2022
Reviewed by: MetalMike

for:Imperium Rapax



Rated

3.83

/5 (

76.67%

) (

6 Votes

)

Review

Germany's Custard have taken on an enormous subject for their album, Imperium Rapax, namely the history of the Roman Empire. They tell the story from the founding of Rome ("Children of the Wolf") to democratization ("Res Publica") to the advent of the Caesars ("The First Emperor"), to Egypt ("The Goddess of Magic and Death" with Crystal Viper's Marta Gabriel as Cleopatra) to the burning of Rome ("Ode to the Flames") and the ultimate downfall ("Quo Vadis"). It hardly seems possible to cover everything in one 51-minute album but Custard somehow get the broad picture across. Musically, for those unfamiliar with Custard, Imperium Rapax is a crunchy power metal album with chunky riffs and choruses written to be sung along to with, "Children of the Wolf" and "Res Publica" having particularly catchy vocal hooks. There are parts that have a melodic and open vibe, in a Serenity way, where other sections of the album are grittier, with a down and dirty Iced Earth circa The Glorious Burden feel. The album flows well and, not being a Roman Empire historian, it all seems to make sense to me. Imperium Rapax is a solid effort by a solid band that won't surprise you with what they are doing but they do it well.

Other related information on the site
Review: A Realm of Tales (reviewed by MetalMike)
Review: Forces Remain (reviewed by PowerMetal59)
Review: Infested By Anger (reviewed by MetalMike)
Review: Infested By Anger (reviewed by Sargon the Terrible)
Review: Wheels Of Time (reviewed by Bruce Dragonchaser)

Click below for more reviews
Latest 0-9 A B C D E F G H I J K L M N O P Q R S T U V W X Y Z Various Books/Zines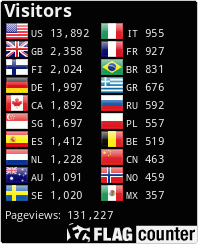 The Metal Crypt - Crushing Posers Since 1999
Copyright © 1999-2022, Michel Renaud / The Metal Crypt. All Rights Reserved.