Review: Ceremonial Castings - Our Journey Through Forever
Our Journey Through Forever

Label: Eisenwald
Year released: 2022
Duration: 2:06:11
Tracks: 20
Genre: Black Metal

Rating: 4/5

Review online: February 8, 2022
Reviewed by: Sargon the Terrible

for:Our Journey Through Forever



Rated

3.5

/5 (

70%

) (

2 Votes

)

Review

Ceremonial Castings have spent the last 8 years or so in that stage of their career where the early rush of creativity is over and they are reassessing their own back catalog and putting out albums like Salem 1692 (MMXX) which revisit former works they weren't satisfied with. This is another project like that, as it is not new material, but re-recordings of 20 songs from their entire career to update them and bring them in line with what the band is like now.

I have always been a fan of this band, but even I have to admit they have been pretty uneven over the years. I generally enjoy their more aggressive works like Immortal Black Art and have not been as into their more melodic albums like Cthulhu. That said, with this much of their music being given such loving treatment, there is bound to be something here to engage anyone who enjoys this kind of keyboardy, melodic Black Metal. I am glad to see cuts like "Bewitching Black Metal" and "Human Slave Infantry" on the track list, and if you are looking for an introduction to this band, you could certainly do worse.

Other related information on the site
Review: Immortal Black Art (reviewed by Sargon the Terrible)
Review: March of the Deathcult (reviewed by Sargon the Terrible)

Click below for more reviews
Latest 0-9 A B C D E F G H I J K L M N O P Q R S T U V W X Y Z Various Books/Zines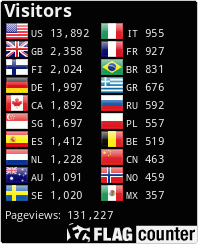 The Metal Crypt - Crushing Posers Since 1999
Copyright © 1999-2022, Michel Renaud / The Metal Crypt. All Rights Reserved.