Review: Cryptic Hatred - Free from the Grave
Free from the Grave

Label: The Other Records
Year released: 2021
Originally released in: 2020
Duration: 29:52
Tracks: 8
Genre: Death Metal

Rating: 4/5

Review online: February 13, 2022
Reviewed by: Luxi Lahtinen

for:Free from the Grave



Rated

3

/5 (

60%

) (

3 Votes

)

Review

Holy hell, is this a crushing slab of classic Death Metal! Cryptic Hatred first arrived in 2019 and immediately made a name for themselves as one of the more promising Finnish Death Metal bands after releasing their Free From the Grave demo, so much so that The Other Records went ahead and gave it a remixed and remastered digipak edition barely a year after it was initially released. Being a Finnish band, it's not too surprising that their brand of Death Metal is crisp and extreme while also retaining an encompassing, macabre atmosphere that draws on plenty of influences without sounding imitative of any of them. The closest comparison I could make would be the mood and deceptive depth of Incantation, but Cryptic Hatred are hardly imitators, they're just well versed in the Death Metal tradition and go at it with a professionalism that's really impressive for a new band of 20 somethings. Brutal, heavy, and menacing as hell, this is a strong debut from a band well worth watching.

Other related information on the site
Review: Nocturnal Sickness (reviewed by Luxi Lahtinen)
Interview with guitarist and vocalist Eemil Lajoma on February 27, 2022 (Interviewed by Luxi Lahtinen)

Click below for more reviews
Latest 0-9 A B C D E F G H I J K L M N O P Q R S T U V W X Y Z Various Books/Zines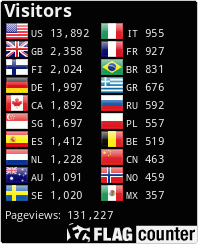 The Metal Crypt - Crushing Posers Since 1999
Copyright © 1999-2022, Michel Renaud / The Metal Crypt. All Rights Reserved.