Review: Cryptic Hatred - Nocturnal Sickness
Nocturnal Sickness

Label: The Other Records
Year released: 2022
Duration: 39:27
Tracks: 10
Genre: Death Metal

Rating: 4.25/5

Review online: February 17, 2022
Reviewed by: Luxi Lahtinen

for:Nocturnal Sickness



Rated

3.25

/5 (

65%

) (

4 Votes

)

Review

Cryptic Hatred threatened to grow into a high-class example of the recent resurgence of Finnish Death Metal on their demo, and with their debut full-length Nocturnal Sickness, they've finally made good on that threat. There's not really that big a change in approach, as they still work in dark, crushing Death Metal that's something akin to Dan Swano's Infestidead rubbing shoulders with Convulse to make something that's bleak and hateful while retaining a solid amount of variation and depth. That wouldn't mean much if their songwriting chops were amateurish, but every song on here is richly textured and technical in a way you don't often hear in the style, which certainly goes a long way in helping them stand out from the ever-growing horde. When taken with the deep, guttural roars of Eemil Lajoma and clear but crisp production that lets the bass take center stage as needed, you're left with yet another killer band of young punks working to bring about another wave of Finnish Death Metal and doing a great job of it. A band to watch.

Other related information on the site
Review: Free from the Grave (reviewed by Luxi Lahtinen)
Interview with guitarist and vocalist Eemil Lajoma on February 27, 2022 (Interviewed by Luxi Lahtinen)

Click below for more reviews
Latest 0-9 A B C D E F G H I J K L M N O P Q R S T U V W X Y Z Various Books/Zines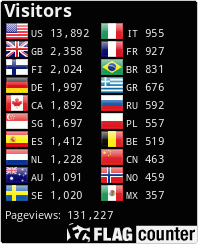 The Metal Crypt - Crushing Posers Since 1999
Copyright © 1999-2022, Michel Renaud / The Metal Crypt. All Rights Reserved.