Review: Chronomancy - Shadows in Atlantis
Shadows in Atlantis

Label: Fighter Records
Year released: 2022
Duration: 54:55
Tracks: 11
Genre: Heavy/Power Metal

Rating: 3.75/5

Review online: February 18, 2022
Reviewed by: MetalMike

for:Shadows in Atlantis



Rated

3

/5 (

60%

) (

2 Votes

)

Review

Shadows in Atlantis is the second album from Greece's Chronomancy, a group that plays a slightly proggy brand of heavy/power metal. There's an epic quality to their music whether it has a prog vibe, like on "Rebirth," or is more traditional metal in nature like the bulk of the album. The vocals are strong and clear, and the music gives you that atmospheric feel. I found the songwriting to be above average but a bit on the generic side, with one song sounding like the next. If an album in the Dark Forest mold with a bit of Voyager mixed in sounds intriguing, Shadows in Atlantis is an album for you.

Click below for more reviews
Latest 0-9 A B C D E F G H I J K L M N O P Q R S T U V W X Y Z Various Books/Zines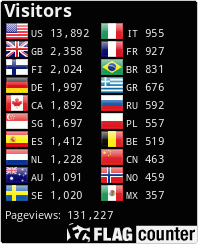 The Metal Crypt - Crushing Posers Since 1999
Copyright © 1999-2022, Michel Renaud / The Metal Crypt. All Rights Reserved.