Review: Crystal Ball - Crysteria
Crysteria

Label: Massacre Records
Year released: 2022
Duration: 54:05
Tracks: 13
Genre: Heavy Metal

Rating: 3.5/5

Review online: February 19, 2022
Reviewed by: MetalMike

for:Crysteria



Rated

3

/5 (

60%

) (

2 Votes

)

Review

Crystal Ball has been a player in the melodic metal field for quite some time and on their twelfth album, Crysteria, show off the polish of a lengthy career. It's a safe approach the Swiss band has taken, coloring within the lines of melodic metal for the most part with a crunchy guitar tone playing smooth melodies, some grit in the otherwise clear, clean singing and lots of choruses that you can sing along with. The lyrics are also de rigueur for melodic metal, as titles like "Call of the Wild" and "Draw the Line" intimate. There's nothing here that anyone who has listened to Masterplan, Silent Force, Jorn, etc. hasn't already heard, though I feel like "What Part of No" does a nice job leading off Crysteria with some individuality. If you like melodic metal, Crystal Ball plays it as well as most bands at this stage of their career.

Other related information on the site
Review: Dawnbreaker (reviewed by MetalMike)
Review: Hard Impact (reviewed by Bruce Dragonchaser)
Review: LifeRider (reviewed by MetalMike)
Review: Secrets (reviewed by Bruce Dragonchaser)

Click below for more reviews
Latest 0-9 A B C D E F G H I J K L M N O P Q R S T U V W X Y Z Various Books/Zines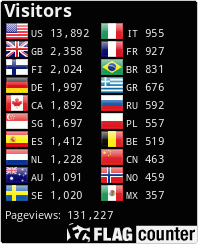 The Metal Crypt - Crushing Posers Since 1999
Copyright © 1999-2022, Michel Renaud / The Metal Crypt. All Rights Reserved.