Review: Crusade of Bards - Tales of the Seven Seas
Tales of the Seven Seas

Label: Rockshots Records
Year released: 2022
Duration: 58:18
Tracks: 14
Genre: Symphonic Metal

Rating: 3.75/5

Review online: February 25, 2022
Reviewed by: MetalMike

for:Tales of the Seven Seas



Rated

4

/5 (

80%

) (

3 Votes

)

Review

Tales of the Seven Seas is the second full-length album from Spain's Crusade of Bards, a symphonic metal band that features a mix of vocals from clean female to harsh male. The female vocals have a distinct operatic style which gives the album a sound closer to Coronatus and Nightwish than, say, Ancient Bards and Xandria. The mix of singers and expertly interwoven vocal lines is a hallmark of Tales of the Seven Seas, coming together quite nicely on songs like "Vento Aureo". All the other performances are smart and sharp, no less than you would expect from any band calling themselves "symphonic" metal. The songwriting is polished but well within the current borders of the band's chosen style, without a true standout track but that doesn't diminish the grand fantasy Crusade of Bards spins and even though it isn't a revelation, fans of symphonic metal should find plenty to like about Tales of the Seven Seas.

Click below for more reviews
Latest 0-9 A B C D E F G H I J K L M N O P Q R S T U V W X Y Z Various Books/Zines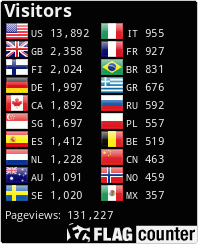 The Metal Crypt - Crushing Posers Since 1999
Copyright © 1999-2022, Michel Renaud / The Metal Crypt. All Rights Reserved.