Review: Corpsegrinder - Corpsegrinder
Corpsegrinder

Label: Perseverance Music Group
Year released: 2022
Duration: 31:03
Tracks: 10
Genre: Death Metal

Rating: 3.75/5

Review online: March 3, 2022
Reviewed by: Michel Renaud

for:Corpsegrinder



Rated

3.67

/5 (

73.33%

) (

3 Votes

)

Review

This is a first solo effort for George "Corpsegrinder" Fisher, of Cannibal Corpse fame. His vocals are instantly recognizable as he sticks to the style he uses in his main band, but the music, while death metal enough, has quite a bit of thrash in it and also a dash of hardcore (not enough to be a turn-off to those who can't stand that genre). It's not quite as fast as what one would find in Cannibal Corpse, but there's plenty of speed where needed and the heaviness can be felt throughout the entire album. It's not the most memorable album out there, but it's cool while it's on and, at 31 minutes, it doesn't outstay its welcome and feels like just the right length. I wouldn't call this essential, but fans of the man should get a kick out of this.

Click below for more reviews
Latest 0-9 A B C D E F G H I J K L M N O P Q R S T U V W X Y Z Various Books/Zines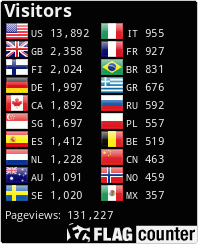 The Metal Crypt - Crushing Posers Since 1999
Copyright © 1999-2022, Michel Renaud / The Metal Crypt. All Rights Reserved.