Review: Centinex - The Pestilence
The Pestilence

Label: Agonia Records
Year released: 2022
Duration: 17:29
Tracks: 5
Genre: Death Metal

Rating: 3.5/5

Review online: March 11, 2022
Reviewed by: Michel Renaud

for:The Pestilence



Rated

3.67

/5 (

73.33%

) (

3 Votes

)

Review

Strangely, this is my first time hearing Centinex, a band I've seen mentioned dozens of times over the years, so I can't say how this EP fares compared to their previous output. It's heavy, relatively fast-paced death metal with a thrashy edge that seems to borrow a little from post-reunion Destruction at times and a passage reminds me a little of Motörhead's "Orgasmatron," which is cool. The vocals are an acquired taste, deep raucous growls that the vocalist barks away. Not bad, but I'm wondering if a different style would have worked better with the songs. There's nothing especially remarkable here, though it has plenty of headbanging moments while it's on and I found that some riffs tend to stick around once this is over, so there's that.

Other related information on the site
Review: Death in Pieces (reviewed by Sargon the Terrible)

Click below for more reviews
Latest 0-9 A B C D E F G H I J K L M N O P Q R S T U V W X Y Z Various Books/Zines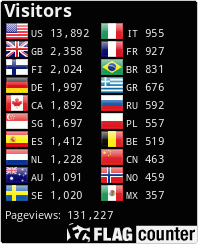 The Metal Crypt - Crushing Posers Since 1999
Copyright © 1999-2022, Michel Renaud / The Metal Crypt. All Rights Reserved.