Review: Kuolemanlaakso - Kuusumu
Kuusumu

Label: Svart Records
Year released: 2022
Duration: 45:17
Tracks: 7
Genre: Doom/Death

Rating: 3/5

Review online: March 20, 2022
Reviewed by: Sargon the Terrible

for:Kuusumu



Rated

4

/5 (

80%

) (

2 Votes

)

Review

This is a long-running Finnish band with a genuinely tongue-twisting name (which means "Death Valley"—believe it or not). The style here is a heavy Doom/Death approach with some gothic flourishes and vocals that range from passable clean singing to quite bad croaking harsh vocals. The riffs here are pretty good, and the production is decent, even if it doesn't have much personality. I would say that is a problem for this band overall, as there is just nothing here you have not heard from better bands. There's not much that is actively wrong with this, but it's just kind of there.

Other related information on the site
Interview with guitarist and keyboardist Markus Laakso on December 29, 2012 (Interviewed by Luxi Lahtinen)

Click below for more reviews
Latest 0-9 A B C D E F G H I J K L M N O P Q R S T U V W X Y Z Various Books/Zines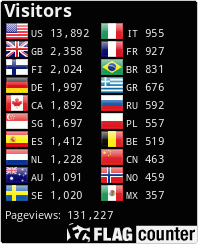 The Metal Crypt - Crushing Posers Since 1999
Copyright © 1999-2022, Michel Renaud / The Metal Crypt. All Rights Reserved.