Review: Concilivm - A Monument in Darkness
A Monument in Darkness

Label: Iron Bonehead Productions
Year released: 2022
Duration: 38:25
Tracks: 8
Genre: Death Metal

Rating: 4.5/5

Review online: March 21, 2022
Reviewed by: Sargon the Terrible

for:A Monument in Darkness



Rated

3.6

/5 (

72%

) (

5 Votes

)

Review

This is some killer shit. Death Metal should be subterranean and occult-sounding. It should be downtuned and heavy as shit. And this is very much that album, drawing on European sounds—especially the classic Swedish school—this also wallows in that purely South American pool of deep, guttural heaviness and primal savagery. The riffs are always a bit more nuanced than you expect, the production is pummeling and raw without sounding cheap, and the songs are all blistering workouts in hollow-voiced brutality. I like the way the drums and rhythm guitars work together to make a hammering backup for the slashing riffs and sepulchral vocals. I like everything about this. It's not original, but it's visceral and brutal and has just enough texture to keep it from being simplistic. Fucking A.

Click below for more reviews
Latest 0-9 A B C D E F G H I J K L M N O P Q R S T U V W X Y Z Various Books/Zines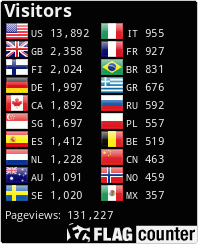 The Metal Crypt - Crushing Posers Since 1999
Copyright © 1999-2022, Michel Renaud / The Metal Crypt. All Rights Reserved.