Review: Crystal Throne - Crystal Throne
Crystal Throne

Label: Independent
Year released: 2021
Duration: 47:14
Tracks: 9
Genre: Heavy Metal

Rating: 3/5

Review online: May 2, 2022
Reviewed by: MetalMike

for:Crystal Throne



Rated

3.33

/5 (

66.67%

) (

3 Votes

)

Review

Crystal Throne may seem like a name a power metal band might choose, but these guys play a punchy, traditional metal with just a hint of progressiveness to it on their self-titled debut. The bones of their songwriting style are taken from giants like Iron Maiden and Queensrÿche with a hint of Sanctuary in the way the vocal lines are delivered. Speaking of vocals, the singer has a strong voice, one that would suit this style well if he could stay in tune. A few lessons would probably do wonders but, as it is, he leans into the microphone with all his might and it pushes his singing off-key frequently, to the point where it becomes a real distraction. I also can't remember much about any of the songs (apart from the vocals) though the guitar work is well above average in a few places. Crystal Throne have some good tools in their toolkit, but they have others in desperate need of sharpening. Promising, but not nearly there yet.

Click below for more reviews
Latest 0-9 A B C D E F G H I J K L M N O P Q R S T U V W X Y Z Various Books/Zines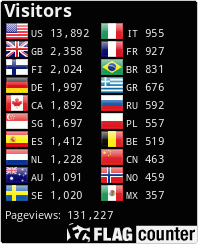 The Metal Crypt - Crushing Posers Since 1999
Copyright © 1999-2022, Michel Renaud / The Metal Crypt. All Rights Reserved.