Review: Candelabrum - Nocturnal Trance
Nocturnal Trance

Label: Hells Headbangers
Year released: 2022
Duration: 38:09
Tracks: 5
Genre: Black Metal

Rating: 3.5/5

Review online: May 17, 2022
Reviewed by: Sargon the Terrible

for:Nocturnal Trance



Rated

2.5

/5 (

50%

) (

4 Votes

)

Review

Sometimes it is just refreshing to hear Black Metal as low-fi and unfriendly as this. It seems like a lot of Black Metal, even the underground stuff, sounds too polished and well produced to my ears, and I still want some shit that sounds raw. This is not a basement kind of raw, rather having an echoey, faraway sound to the recording that I just like. The songwriting produces long songs that probably repeat more than they should, and it's meant to invoke a trancelike atmosphere but doesn't always succeed. The guitar sound is a bit weak, and the keys are carrying the melodies, while the drums are distant and the bass is inaudible. If you like primitive-sounding but melodic Black Metal that is almost soothing, then this is the ticket.

Click below for more reviews
Latest 0-9 A B C D E F G H I J K L M N O P Q R S T U V W X Y Z Various Books/Zines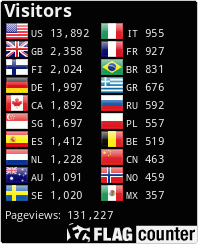 The Metal Crypt - Crushing Posers Since 1999
Copyright © 1999-2022, Michel Renaud / The Metal Crypt. All Rights Reserved.