Review: Confidential - Devil Inside
Devil Inside

Label: Massacre Records
Year released: 2022
Duration: 53:18
Tracks: 12
Genre: Symphonic Metal

Rating: 4.25/5

Review online: May 19, 2022
Reviewed by: MetalMike

for:Devil Inside



Rated

2.67

/5 (

53.33%

) (

3 Votes

)

Review

Norway is known more for its black metal, but Confidential proves that nation can do symphonic metal as well as any on their debut album, Devil Inside. This is a relatively new band, but they play like pros and their songwriting is so consistently good, it was a bit of a surprise to see that the band members have only a few other projects on their resumes (and none of those have more than a few releases to their credit). Going by how good Devil Inside sounds, I was expecting more experienced musicians. That'll teach me to judge a book by its cover.

Confidential create lush, melodic songs that have a cinematic feel yet despite all the keyboards and interwoven melodies never lose touch with their metal foundations. Vocalist Astrid Klara Mjøen is neither operatic nor breathy but has a full, rich voice that is refreshing to hear in this genre. She reminds me of a cross between Elisa Martin and post-2000 Michael Kiske in her delivery and ability to emote as the songs require. Speaking of the songs, there is no centerpiece track but each and every one is a pleasure to hear and, while I might not remember individual cuts, I don't want any of them to stop while they are on. If pressed, I would liken Devil Inside to a mix of Serenity when they are at the top of their melodic power metal game and the insane catchiness of Evanescence though, as I said, Confidential are never not metal. Devil Inside is a promising debut from Confidential.

Click below for more reviews
Latest 0-9 A B C D E F G H I J K L M N O P Q R S T U V W X Y Z Various Books/Zines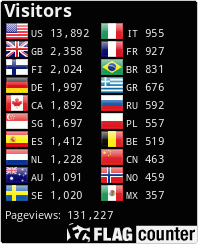 The Metal Crypt - Crushing Posers Since 1999
Copyright © 1999-2022, Michel Renaud / The Metal Crypt. All Rights Reserved.