Review: Castrator - Defiled in Oblivion
Defiled in Oblivion

Label: Dark Descent Records
Year released: 2022
Duration: 39:56
Tracks: 10
Genre: Death Metal

Rating: 4.25/5

Review online: June 19, 2022
Reviewed by: MetalMike

for:Defiled in Oblivion



Rated

4.25

/5 (

85%

) (

4 Votes

)

Review

Defiled in Oblivion is the first full-length album from Castrator, a death metal band based in New York but made up of musicians from North and South America as well as Europe. They play death metal of the late '80s variety, full of unrelenting speed, machine-gun drumming and buzz saw guitars. Death metal singing is not typically my thing, but singer Clarissa Badini (listed as just Clarissa) is excellent and gives us both barrels right in the face on each and every song. The album bleeds a pugilistic attitude that you wouldn't want to cross because the vicious 1-2 punch of the vocals and riffs will surely take you down if you aren't careful. The cover of Venom's "Countess Bathory" caps off Defiled in Oblivion perfectly. I'm reminded of albums like Reign in Blood and Leprosy when I listen to Castrator and, genres be damned, that good enough for me.

Click below for more reviews
Latest 0-9 A B C D E F G H I J K L M N O P Q R S T U V W X Y Z Various Books/Zines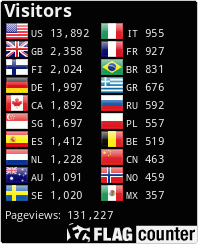 The Metal Crypt - Crushing Posers Since 1999
Copyright © 1999-2022, Michel Renaud / The Metal Crypt. All Rights Reserved.