Review: Chemicide - Common Sense
Common Sense

Label: RipRide Records
Year released: 2022
Duration: 34:44
Tracks: 8
Genre: Thrash Metal

Rating: 4/5

Review online: July 3, 2022
Reviewed by: Michel Renaud

for:Common Sense



Rated

3.86

/5 (

77.14%

) (

7 Votes

)

Review

Common Sense sounds just like what I expected to hear from a band named Chemicide, that is old-school thrash with a crossoverish vibe and with socially aware lyrics. Their sound is, unsurprisingly, rooted in thrash from the second half of the '80s, so you can expect some hard-hitting, fast thrash with vocals that are borderline spoken. What I did not expect was how full the band's sound is. I've heard quite a bit of bands from that era as well as newer bands worshipping those times, but Chemicide's sound is quite a bit busier than a lot of them. This is really heavy thrash for the period they're aiming at, whereas other bands tend to take the foot off the pedal a little and usually sound much more lighthearted. You've got to hand it to Chemicide, they took an old sound and injected quite a bit of adrenalin into it. Not mandatory, but most certainly worth checking out!

Other related information on the site
Review: Common Sense (reviewed by MetalMike)

Click below for more reviews
Latest 0-9 A B C D E F G H I J K L M N O P Q R S T U V W X Y Z Various Books/Zines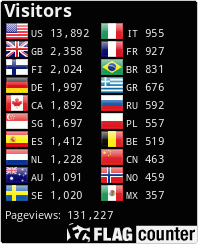 The Metal Crypt - Crushing Posers Since 1999
Copyright © 1999-2022, Michel Renaud / The Metal Crypt. All Rights Reserved.