Review: Clarent Blade - Return into Forever
Return into Forever

Label: Independent
Year released: 2022
Duration: 39:14
Tracks: 6
Genre: Heavy Metal

Rating: 3.5/5

Review online: July 18, 2022
Reviewed by: Sargon the Terrible

for:Return into Forever



Rated

2

/5 (

40%

) (

2 Votes

)

Review

This is a one-man band and sounds like it, as the recording is iffy and the vocals are not that great. Rather than a Black Metal project, this is Epic Metal with similarities to Manilla Road, Battleroar, Brocas Helm, or even newer bands like Smoulder or Visigoth. The lineage is clear, but the quality a bit less so. The riffs are pretty good, and the rather murky production helps to add a layer of atmosphere to this that it wouldn't have if it was better produced. If you like your Epic Metal sounding ancient and primitive, then this might be worth a look.

Click below for more reviews
Latest 0-9 A B C D E F G H I J K L M N O P Q R S T U V W X Y Z Various Books/Zines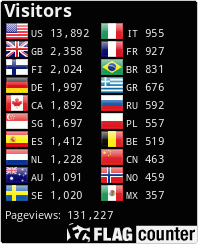 The Metal Crypt - Crushing Posers Since 1999
Copyright © 1999-2022, Michel Renaud / The Metal Crypt. All Rights Reserved.