Review: Cleanbreak - Coming Home
Coming Home

Label: Frontiers Records
Year released: 2022
Duration: 45:22
Tracks: 11
Genre: Heavy Metal

Rating: 3.75/5

Review online: July 20, 2022
Reviewed by: MetalMike

for:Coming Home



Rated

3.67

/5 (

73.33%

) (

3 Votes

)

Review

James Durbin, who I had never heard of, though he apparently competed on American Idol at one point, now has a second project to go with his eponymous band. This new one is called Cleanbreak and the debut album, Coming Home, contains a collection of smooth, '80s-style hard rock/heavy metal with a modern production. He's got help from other noted musicians, including Robert Sweet from Stryper on drums and Mike Flyntz of Riot V on guitar. That gives the smooth, melodic metal on Coming Home a bit of perspective and raw black and technical death stalwarts can probably stop reading now, if they haven't already when I mentioned American Idol. The songwriting is very accessible with loads of licks and hooks and even a little crunch. Bands like Fifth Angel, TNT and Icon are going to give you a good starting point for what to expect from Cleanbreak. It is definitely not the heaviest album you're going to find, but if a swim in the hard rock end of the heavy metal pool every now and then isn't out of the question, it should do the trick.

Click below for more reviews
Latest 0-9 A B C D E F G H I J K L M N O P Q R S T U V W X Y Z Various Books/Zines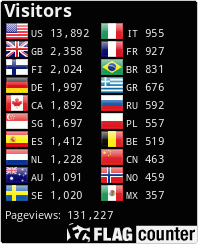 The Metal Crypt - Crushing Posers Since 1999
Copyright © 1999-2022, Michel Renaud / The Metal Crypt. All Rights Reserved.