Review: Dementia 13 - Tales for the Carnivorous
Tales for the Carnivorous

Label: Escaravelho Records
Year released: 2013
Duration: 17:44
Tracks: 4
Genre: Death Metal

Rating: 3.5/5

Review online: August 4, 2022
Reviewed by: Luxi Lahtinen

for:Tales for the Carnivorous



Rated

4

/5 (

80%

) (

4 Votes

)

Review

Tales for the Carnivorous was Dementia 13's 4-track debut EP, and there's not much more to say about it than their debut other than it's too short. That's not meant to be dismissive, as this is a pretty impressive bit of horror-themed Death/Massacre worship for a debut, sporting groovy, catchy riffs and a clear but not too polished production, and even the horror sound clips are well implemented this early on. Dementia 13 may be a fundamentally derivative band, but they're at least damn good at it, so if you like Ways of Enclosure, you'll definitely want to give this a whirl and then hit the repeat button a few times for good measure.

Other related information on the site
Review: Ways of Enclosure (reviewed by Luxi Lahtinen)

Click below for more reviews
Latest 0-9 A B C D E F G H I J K L M N O P Q R S T U V W X Y Z Various Books/Zines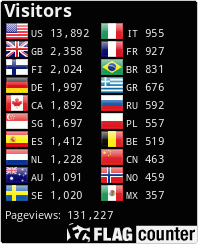 The Metal Crypt - Crushing Posers Since 1999
Copyright © 1999-2022, Michel Renaud / The Metal Crypt. All Rights Reserved.