Review: Carceri - From Source to End
From Source to End

Label: Brutal Mind
Year released: 2022
Duration: 28:35
Tracks: 8
Genre: Death Metal

Rating: 4/5

Review online: August 22, 2022
Reviewed by: Sargon the Terrible

for:From Source to End



Rated

2.8

/5 (

56%

) (

5 Votes

)

Review

If you are craving some brutal, guttural Death Metal with just a dash of technicality, then this is going to be just the thing. Carceri are certainly not original, but they get a savage, deep-voiced guitar sound and they rip out some pummeling riffs with it. The songs are all kind of similar, as you might expect, but they have enough variety and slashes of melody to keep things interesting, and like I said, there is just enough technicality to lift this above the crowd. Solid.

Click below for more reviews
Latest 0-9 A B C D E F G H I J K L M N O P Q R S T U V W X Y Z Various Books/Zines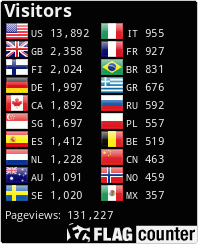 The Metal Crypt - Crushing Posers Since 1999
Copyright © 1999-2022, Michel Renaud / The Metal Crypt. All Rights Reserved.