Review: Skelator - Blood Empire
Blood Empire

Label: Gates of Hell Records
Year released: 2022
Duration: 21:47
Tracks: 4
Genre: Heavy Metal

Rating: 3/5

Review online: September 2, 2022
Reviewed by: Michel Renaud

for:Blood Empire



Rated

3.29

/5 (

65.71%

) (

7 Votes

)

Review

I thought I had something older from Skelator in my collection, but I don't, so this is coming from virgin ears as far as this band is concerned. Blood Empire is basically speedy traditional heavy metal loaded with a lot of clichés and, in that sense, it's kind of fun. At times they even sound a little like a second-rate Manowar with an epic-ish, galloping, over-the-top style. The vocals are a little off, which I found OK at first but, after several listens, I'm noticing some annoyances that kind of make me cringe. Blood Empire is quite derivative and not all that great, but I must say some of it is kind of catchy and there's a good time to be had if you're just listening without paying too much attention to the details. I was originally thinking of a higher rating, but multiple subsequent listens saw the rating drop as little "defects" were popping up. The EP doesn't quite stand to scrutiny, I guess, but you can do a lot worse than Blood Empire. I have the feeling that this band can do better.

Other related information on the site
Review: Agents of Power (reviewed by Luxi Lahtinen)
Review: Agents of Power (reviewed by Sargon the Terrible)
Review: Blood Empire (reviewed by MetalMike)
Review: Blood Empire (reviewed by Sargon the Terrible)
Review: Death to All Nations (reviewed by Hermer Arroyo)

Click below for more reviews
Latest 0-9 A B C D E F G H I J K L M N O P Q R S T U V W X Y Z Various Books/Zines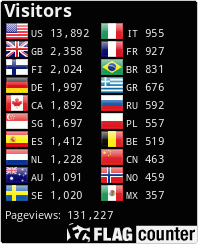 The Metal Crypt - Crushing Posers Since 1999
Copyright © 1999-2022, Michel Renaud / The Metal Crypt. All Rights Reserved.