Review: Sadistic Drive - Perpetual Torture
Perpetual Torture

Label: Selfmadegod Records
Year released: 2022
Duration: 32:23
Tracks: 9
Genre: Death Metal

Rating: 3.5/5

Review online: September 2, 2022
Reviewed by: Luxi Lahtinen

for:Perpetual Torture



Rated

3.67

/5 (

73.33%

) (

3 Votes

)

Review

Sadistic Drive are among the legions of Death Metal bands hailing from my home country of Finland, and they are here to skin you alive with some Barnes-era Cannibal Corpse worship if you took away most of the technicality. This has some intricate hooks, but for the most part, this is just balls-to-the-wall Death Metal with solid riffs, brutal growls, and driving bass licks. The biggest problem I have is that while this is all perfectly well done, it also has no real identity of its own, as every idea on here is one Cannibal Corpse themselves have done to death, only they tend to do it better. Still, if straightforward, DIY Death Metal with enough intensity to overcome their lack of originality is what you're in the market for, then you can safely take a Sadistic Drive with Perpetual Torture.

Other related information on the site
Review: Anthropophagy (reviewed by Michel Renaud)

Click below for more reviews
Latest 0-9 A B C D E F G H I J K L M N O P Q R S T U V W X Y Z Various Books/Zines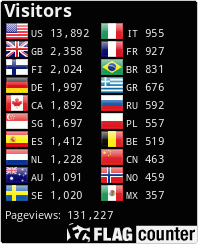 The Metal Crypt - Crushing Posers Since 1999
Copyright © 1999-2022, Michel Renaud / The Metal Crypt. All Rights Reserved.