Review: Ceaseless Torment - Victory or Death
Victory or Death

Label: WormHoleDeath Records
Year released: 2022
Duration: 36:42
Tracks: 9
Genre: Thrash Metal

Rating: 4/5

Review online: September 2, 2022
Reviewed by: Luxi Lahtinen

for:Victory or Death



Rated

4.17

/5 (

83.33%

) (

6 Votes

)

Review

It's been 5 years since this band's last album, the entertaining but shallow Forces of Evil, and I'm happy to say that Ceaseless Torment have really stepped up their game since then. Victory or Death shows that they're still about straightforward, no-frills Thrash in the same dark and brutal vein as acts like Dark Angel and Demolition Hammer, only now it's more vicious and engaging than before. It's savage, it's filled with skull cracking riffs, and every song just fucking thrashes like there's no tomorrow, and if that's not enough for you, then you can run for cover before you die by the sword! Face-ripping orthodoxy that shows Ceaseless Torment going from a promising band to a damn fine one.

Other related information on the site
Review: Forces of Evil (reviewed by Luxi Lahtinen)

Click below for more reviews
Latest 0-9 A B C D E F G H I J K L M N O P Q R S T U V W X Y Z Various Books/Zines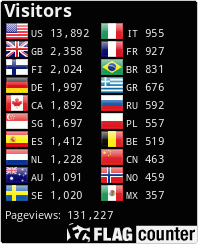 The Metal Crypt - Crushing Posers Since 1999
Copyright © 1999-2022, Michel Renaud / The Metal Crypt. All Rights Reserved.