Review: Morcolac - Vrykolakas
Vrykolakas

Label: Darker than Black Records
Year released: 2021
Duration: 47:11
Tracks: 8
Genre: Black Metal

Rating: 3.75/5

Review online: September 3, 2022
Reviewed by: Luxi Lahtinen

for:Vrykolakas



Rated

3.67

/5 (

73.33%

) (

3 Votes

)

Review

Morcolac have only been around since 2021, but they already have their second album out not even a year after their first one, taking its name from an undead creature of Greek myth that's generally equated to the vampires of Slavic lore. Vrykolakas is all about raw, fast-paced Black Metal with a strong emphasis on melody that finds itself somewhere between the Scandinavian and American schools of Black Metal. The vocals are a grim, Abbath-esque croak, the songs are filled with smooth, rolling harmonies, and the keyboards are a constant presence that doesn't always sound like they belong, but never enough to become completely distracting. Every song on here is a freezing blast of vampiric hate, but I have to say that the 8-minute closer "Farewell to Our Fallen Voivode" stands out in particular with its sorrowful atmosphere and epic scope. If you've heard any Black Metal from the '90s, then you already have a good idea of what this album has to offer, but it's good enough at it to deserve a fair listen.

Click below for more reviews
Latest 0-9 A B C D E F G H I J K L M N O P Q R S T U V W X Y Z Various Books/Zines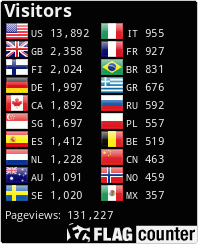 The Metal Crypt - Crushing Posers Since 1999
Copyright © 1999-2022, Michel Renaud / The Metal Crypt. All Rights Reserved.