Review: Idol Throne - The Sibylline Age
The Sibylline Age

Label: Stormspell Records
Year released: 2022
Duration: 1:01:13
Tracks: 10
Genre: Heavy Metal

Rating: 3.25/5

Review online: September 3, 2022
Reviewed by: MetalMike

for:The Sibylline Age



Rated

3

/5 (

60%

) (

2 Votes

)

Review

The Sybilline Age is the debut from Idol Throne, a band from Indiana in the Midwestern United States. Their thrashy traditional heavy metal style has elements from bands like Vicious Rumors and Anthrax. They play with a lot of energy and hit all the right notes, so they sound good but, like a lot of bands, don't have any songs that grab me. I don't dislike The Sybilline Age, but it is just a solid album in a vast sea of solid albums, and I can't remember much about it when it isn't on. This isn't the most ringing of endorsements, but you probably won't hate it either if thrashy traditional metal is your thing.

Click below for more reviews
Latest 0-9 A B C D E F G H I J K L M N O P Q R S T U V W X Y Z Various Books/Zines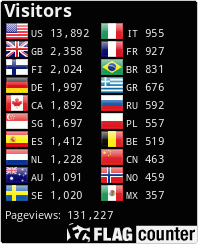 The Metal Crypt - Crushing Posers Since 1999
Copyright © 1999-2022, Michel Renaud / The Metal Crypt. All Rights Reserved.