Review: Syryn - Heads or Tails
Heads or Tails

Label: Independent
Year released: 2022
Duration: 41:04
Tracks: 8
Genre: Power Metal

Rating: 3.5/5

Review online: September 4, 2022
Reviewed by: MetalMike

for:Heads or Tails



Rated

3.43

/5 (

68.57%

) (

7 Votes

)

Review

Syryn is a little hard to pin down on first blush. The cover art evokes pirate metal and, while there are some pirate themes (what else could a song called "Walk the Plank" be about?), that's power metal fodder more often than not, but Syryn play more of a thrashy traditional metal. With a strong, powerfully voiced female singer, I'm reminded of bands like Tower and, of course, Chastain. Heads or Tails, their second album, starts out with a very flat, dry sounds on songs like "Surrender" and "Til We Drown". All the instruments and vocal sound like they are mashed together at the front of the mix and that makes them somewhat dull and featureless. It isn't until "Walk the Plank" and "Madness Becomes Me" that some warmth and depth show up in the production making these songs much more entertaining. "Madness Becomes Me" is probably the best track due to a nice build in tension that is released with an excellent, Maiden-esque twin solo. The album ends the way it started, with crowded cuts that don't leave much of an impression. Heads or Tails is a mixed bag, a bit generic at times but also flashing some promise. Here's hoping Syryn can harness what they did on the better tracks and spread that over an entire record next time.

Other related information on the site
Review: Beyond the Depths (reviewed by Mjölnir)
Review: Heads or Tails (reviewed by Mjölnir)

Click below for more reviews
Latest 0-9 A B C D E F G H I J K L M N O P Q R S T U V W X Y Z Various Books/Zines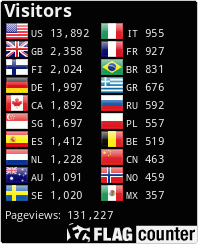 The Metal Crypt - Crushing Posers Since 1999
Copyright © 1999-2022, Michel Renaud / The Metal Crypt. All Rights Reserved.