Review: Arallu - Death Covenant
Death Covenant

Label: Hammerheart Records
Year released: 2022
Duration: 37:40
Tracks: 10
Genre: Black/Death

Rating: 4/5

Review online: September 5, 2022
Reviewed by: Sargon the Terrible

for:Death Covenant



Rated

4

/5 (

80%

) (

4 Votes

)

Review

Arallu are a Death/Black Metal band with Middle Eastern mythic themes, and so it is no surprise that they sound a good bit like Melechesh and that mainstay Moti Daniel was actually in Melechesh for a brief time back in 1997. This band has been toiling in the underground for a long time, putting out 8 full-length albums in a career that stretches back 25 years. I really love this kind of ancient Mideast-flavored stuff, so along with Melechesh, Nile, and Maat I am glad to have another one. This is not as technical as those comparisons would imply, and I would like if the production were heavier and more intense, but overall the quality on this is high, and I am going to have to dig into this band's back catalog.

Other related information on the site
Review: En Olam (reviewed by Luxi Lahtinen)

Click below for more reviews
Latest 0-9 A B C D E F G H I J K L M N O P Q R S T U V W X Y Z Various Books/Zines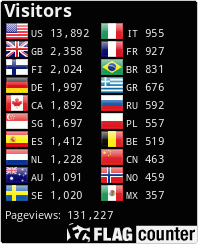 The Metal Crypt - Crushing Posers Since 1999
Copyright © 1999-2022, Michel Renaud / The Metal Crypt. All Rights Reserved.