Review: Skelator - Blood Empire
Blood Empire

Label: Gates of Hell Records
Year released: 2022
Duration: 21:47
Tracks: 4
Genre: Heavy Metal

Rating: 2.5/5

Review online: September 6, 2022
Reviewed by: Sargon the Terrible

for:Blood Empire



Rated

3.29

/5 (

65.71%

) (

7 Votes

)

Review

I would not have picked this band out as one that would go the distance, but here we are twenty years on from their demo days. This has the feel of a pandemic EP, with four tracks and not much fanfare. The last Skelator album I dug in on was Agents of Power way back in 2012, when they seemed to be slowly transforming into a decent band. This EP is a definite step back from that. It leans harder on the Speed Metal vibe they had in the old days, and I don't know what vocalist Jason Conde-Houston is doing here, as I know he can sing better than this—I have heard him do it. On this he sounds excessively nasal and toneless. The music overall has decent riffs, even if the songwriting is totally rote. I am not really sure why they bothered.

Other related information on the site
Review: Agents of Power (reviewed by Luxi Lahtinen)
Review: Agents of Power (reviewed by Sargon the Terrible)
Review: Blood Empire (reviewed by MetalMike)
Review: Blood Empire (reviewed by Michel Renaud)
Review: Death to All Nations (reviewed by Hermer Arroyo)

Click below for more reviews
Latest 0-9 A B C D E F G H I J K L M N O P Q R S T U V W X Y Z Various Books/Zines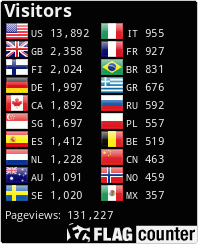 The Metal Crypt - Crushing Posers Since 1999
Copyright © 1999-2022, Michel Renaud / The Metal Crypt. All Rights Reserved.