Review: Deformatory - Harbinger
Harbinger

Label: Independent
Year released: 2022
Duration: 16:00
Tracks: 4
Genre: Death Metal

Rating: 4.25/5

Review online: September 8, 2022
Reviewed by: Michel Renaud

for:Harbinger



Rated

4.55

/5 (

90.91%

) (

11 Votes

)

Review

I'm surprised I had never heard of these guys before. On this short but insanely fast 16-minute EP, Deformatory play some pretty brutal technical death metal. I'm usually not too fond of technical death metal (with some exceptions), but these guys throw in some much energy and brutality, it's hard not to like it, especially if you really need a good release. As I said earlier, this is very fast, with the occasional slower passages that fly by pretty quickly in this sea of speedy insanity, so much so that you can miss them if you're not paying attention. I don't even want to think what kind of deadly mosh pits this stuff would trigger live. This one calls for a dive into their back catalogue.

Click below for more reviews
Latest 0-9 A B C D E F G H I J K L M N O P Q R S T U V W X Y Z Various Books/Zines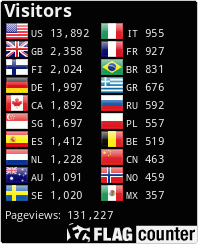 The Metal Crypt - Crushing Posers Since 1999
Copyright © 1999-2022, Michel Renaud / The Metal Crypt. All Rights Reserved.