Review: Wraith - Undo the Chains
Undo the Chains

Label: Redefining Darkness Records
Year released: 2021
Duration: 32:16
Tracks: 12
Genre: Speed Metal

Rating: 4.25/5

Review online: September 9, 2022
Reviewed by: Michel Renaud

for:Undo the Chains



Rated

4

/5 (

80%

) (

10 Votes

)

Review

I've been listening to this one off and on ever since I got the promo last year and after all this time it still sounds fresh and kicks ass. Wraith play speedy blackened thrash with an old-school punky black 'n' roll vibe. The harsh vocals are mostly decipherable and a little whispery and just flow along with the music, not taking the attention away yet you'll still find yourself singing along. You don't get room to breathe on this one, it's speed all the way, the band going all guns blazing and not letting up. What I like the most is how catchy most of the songs are (especially "Born to Die," which is pretty much imprinted in my brain at this point). Good luck trying to stay still and not sing along and break out the air instruments while listening to this. A load of catchy, evil fun.

Other related information on the site
Review: Absolute Power (reviewed by MetalMike)
Review: Absolute Power (reviewed by Sargon the Terrible)
Review: Undo the Chains (reviewed by MetalMike)

Click below for more reviews
Latest 0-9 A B C D E F G H I J K L M N O P Q R S T U V W X Y Z Various Books/Zines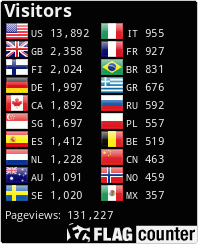 The Metal Crypt - Crushing Posers Since 1999
Copyright © 1999-2022, Michel Renaud / The Metal Crypt. All Rights Reserved.