Review: Ice Howl - Darkness from Beyond
Darkness from Beyond

Label: Independent
Year released: 2022
Duration: 43:15
Tracks: 10
Genre: Heavy Metal

Rating: 3.5/5

Review online: September 9, 2022
Reviewed by: Sargon the Terrible

for:Darkness from Beyond



Rated

3.4

/5 (

68%

) (

5 Votes

)

Review

I have been a fan of this band since the debut back in 2016, and I have kept an eye on the subsequent activity through a few breakups and now a one-man band. The strength of Ice Howl has always been Travis Roach's nimble, hooky guitar work. This album is not lacking for heaviness, good riffs, and clean, sharp playing. Roach does seem to be experimenting with vocal approaches, as he is all over the map on this one, with quite a bit of harsh vocals mixed in, as well as clean singing that is leaning hard into a more nasal, sneering tone that does not, frankly, sound good. Given a choice between the singing and bellowing, I would have to choose the harsh stuff as working better, though I really just think he should maybe try to find someone who could do better. The music here is good enough that I really think this could be a first-rate band if they had a first-rate singer.

Other related information on the site
Review: Cadence of the Cursed (reviewed by Sargon the Terrible)
Review: Crack the Earth (reviewed by Sargon the Terrible)

Click below for more reviews
Latest 0-9 A B C D E F G H I J K L M N O P Q R S T U V W X Y Z Various Books/Zines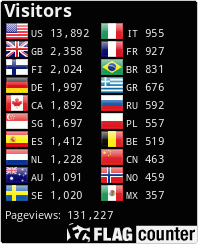 The Metal Crypt - Crushing Posers Since 1999
Copyright © 1999-2022, Michel Renaud / The Metal Crypt. All Rights Reserved.