Review: Skelator - Blood Empire
Blood Empire

Label: Gates of Hell Records
Year released: 2022
Duration: 21:47
Tracks: 4
Genre: Heavy Metal

Rating: 3.25/5

Review online: September 14, 2022
Reviewed by: MetalMike

for:Blood Empire



Rated

3.29

/5 (

65.71%

) (

7 Votes

)

Review

Blood Empire is my first exposure to Skelator and I wasn't quite sure what I was in for after reading the reviews of some of my peers here at The Metal Crypt who seem a bit down on it. For my part, I don't dislike it as much perhaps, but I can also see their side. I don't know anything about the band prior to this release, but here they play a kind of heavy/power metal hybrid with plenty of Maiden-esque stylings and quite a bit of speed. There are solid riffs on "Good Day to Die" and "Bloodwine" and I really enjoy the lead work on "The First Empire," which I find both melodically and technically impressive. It's probably the singing that is going to be the sticking point for some as the vocalist has an unusual style and employs a lot of high-pitched screams. Frankly, it doesn't bother me all that much and at times he sounds like Malice's James Neal. He does lose his way occasionally, especially on the slower part of "The First Empire" where he kinds of hunts around for the right note with a fair amount of vocal sliding before finding it after a few bars. Blood Empire is an uneven affair, nothing amazing but not really all that bad, at least to my ears. It feels like the kind of release that some will like and others will dislike but won't generate intense opinions either way.

Other related information on the site
Review: Agents of Power (reviewed by Luxi Lahtinen)
Review: Agents of Power (reviewed by Sargon the Terrible)
Review: Blood Empire (reviewed by Michel Renaud)
Review: Blood Empire (reviewed by Sargon the Terrible)
Review: Death to All Nations (reviewed by Hermer Arroyo)

Click below for more reviews
Latest 0-9 A B C D E F G H I J K L M N O P Q R S T U V W X Y Z Various Books/Zines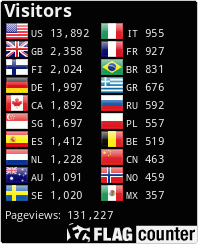 The Metal Crypt - Crushing Posers Since 1999
Copyright © 1999-2022, Michel Renaud / The Metal Crypt. All Rights Reserved.