Review: Tankard - Pavlov's Dawgs
Pavlov's Dawgs

Label: Reaper Entertainment
Year released: 2022
Duration: 55:04
Tracks: 10
Genre: Heavy/Thrash

Rating: 2.5/5

Review online: September 14, 2022
Reviewed by: Michel Renaud

for:Pavlov's Dawgs



Rated

3.09

/5 (

61.82%

) (

11 Votes

)

Review

I used to like Tankard quite a bit, but their last few albums have failed to grab my interest, let alone impress. This is unfortunately also true with Pavlov's Dawgs. This is a way-too-long 55 minutes of the band just chugging away and the singer sounding bored out of its mind and, try as I might over the course of several listens, I found myself bored as well. There's the occasional good riff and some passages here and there show promise, but overall I find it just falls flat. A lot of the lyrics are quite actual and likely will please some and anger some others, the political spectrum being so polarized these days. Of course, you'll find the usual humour and beer-related stuff. Bottom line, Tankard seem to have run out of steam a while back and are just going through the motions, if that.

Other related information on the site
Review: Beast of Bourbon (reviewed by Michel Renaud)
Review: Chemical Invasion (reviewed by Ulysses)
Review: Pavlov's Dawgs (reviewed by MetalMike)
Review: Thirst (reviewed by Daniel DGYDP Guerrero)
Review: Vol(l)ume 14 (reviewed by Christopher Foley)
Review: Vol(l)ume 14 (reviewed by MetalMike)
Review: Zombie Attack (reviewed by Michel Renaud)

Click below for more reviews
Latest 0-9 A B C D E F G H I J K L M N O P Q R S T U V W X Y Z Various Books/Zines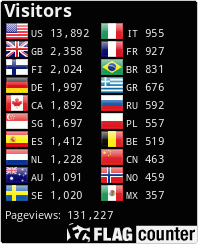 The Metal Crypt - Crushing Posers Since 1999
Copyright © 1999-2022, Michel Renaud / The Metal Crypt. All Rights Reserved.