Review: Svartsyn - ...His Majesty
...His Majesty

Label: Nomad Snakepit Productions
Year released: 2022
Originally released in: 2000
Duration: 50:26
Tracks: 9
Genre: Black Metal

Rating: 4/5

Review online: September 14, 2022
Reviewed by: Sargon the Terrible

for:...His Majesty



Rated

2.8

/5 (

56%

) (

5 Votes

)

Review

Svartsyn have had a long-ass career, with a lot of ups and downs in quality. I remember when their third album Bloodline broke through and got them attention, but then subsequent albums were weaker, and they have remained underground and not much known. This is a repressing of their second album from 2000, and it shows why they got people excited back in the day. This is vicious, second-wave slayage in the vein of old Satyricon or even Lord Belial with a much more riff-oriented songwriting style and so much feral energy it smokes right through the speakers. Now I do have to dock some for length, as this is a scanty album at just 30 minutes. The extra time on this version is the entirety of the Tormentor demo from 2008. They got them remastered, so they don't sound like complete shit, but they are not as good as what came before.

Other related information on the site
Review: Black Testament (reviewed by Sargon the Terrible)
Review: Bloodline (reviewed by Sargon the Terrible)
Review: Requiem (reviewed by Sargon the Terrible)
Review: The True Legend (reviewed by Christopher Foley)
Review: Wrath Upon the Earth (reviewed by Sargon the Terrible)

Click below for more reviews
Latest 0-9 A B C D E F G H I J K L M N O P Q R S T U V W X Y Z Various Books/Zines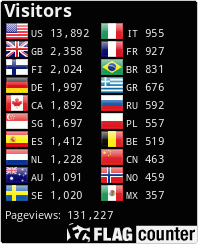 The Metal Crypt - Crushing Posers Since 1999
Copyright © 1999-2022, Michel Renaud / The Metal Crypt. All Rights Reserved.