Review: Project: Roenwolfe - Edge of Saturn
Edge of Saturn

Label: Divebomb Records
Year released: 2021
Duration: 49:41
Tracks: 9
Genre: Power Metal

Rating: 3.75/5

Review online: September 21, 2022
Reviewed by: Mjölnir

for:Edge of Saturn



Rated

3.4

/5 (

68%

) (

10 Votes

)

Review

Project: Roenwolfe is a project started by former Judicator guitarist Alicia Cordisco back in 2013, but didn't get too much focus again until she left Judicator for personal reasons (partly due to vocalist John Yelland going off the deep end around 2016). Unsurprisingly, this sounds a decent bit like Judicator in the speedier sections and the vocal layering, though there's a significant Thrash influence to the riffs and even a bit of Scanner in the melodies, as is fitting of the sci-fi lyrical themes. Alicia's guitar playing is the clear highlight, being far more technical than most of her other work while still retaining a knack for great hooks, though singer Patrick Hoyt's piercing wail energizes the compositions just as much. I will say the songwriting itself is maybe a little too fussy, with the technical sections sometimes throttling the energy of the compositions, and the songs all more or less work at about the same pace, which can make them all blend together despite the quality of the musicianship. When the band does bring all the pieces together, as on the opening one-two punch of "Song of Kali" and the blistering "Something More" and the killer title track, they make a thundering assault of Thrash guitar wizardry mixed with keen Power Metal melodies that really should be more common in this particular style but somehow isn't. With the upcoming Judicator album looking to suck as hard as John does, you'd be much better off giving Project: Roenwolfe your time and money, along with your attention as they work on their next release.

Other related information on the site
Review: Edge of Saturn (reviewed by Sargon the Terrible)

Click below for more reviews
Latest 0-9 A B C D E F G H I J K L M N O P Q R S T U V W X Y Z Various Books/Zines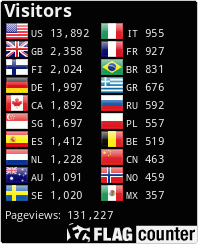 The Metal Crypt - Crushing Posers Since 1999
Copyright © 1999-2022, Michel Renaud / The Metal Crypt. All Rights Reserved.