Review: Revocation - Netherheaven
Netherheaven

Label: Metal Blade Records
Year released: 2022
Duration: 44:45
Tracks: 9
Genre: Death Metal

Rating: 3.75/5

Review online: September 22, 2022
Reviewed by: Michel Renaud

for:Netherheaven



Rated

4.17

/5 (

83.33%

) (

6 Votes

)

Review

Not a big fan of technical death metal, but I ended up checking them out because they were touring with Krisiun in tow, so here we go! I paid a quick visit to Revocation's back catalogue and my first impression was that this album is darker and heavier than most of their past work. I could really do without the most technical bits, but those who are into this kind of stuff will find plenty to like on this album. There's a lot of switching between more savage, fast and heavy death metal and more technical and more melodic stuff, and they even throw in some clean vocals on occasion. Taken individually, most of this sounds pretty good, but as a whole I find it kind of breaks the mood, something that's not unusual in technical death metal anyway. Despite not liking this too much, I found myself putting it the album on regularly as there's a lot going on and it's like there's always something new with every listen. A little too trippy for my taste, but there's a market for this stuff. You know who you are, so go!

Other related information on the site
Review: Chaos of Forms (reviewed by Christopher Foley)
Review: Existence is Futile (reviewed by Christopher Foley)

Click below for more reviews
Latest 0-9 A B C D E F G H I J K L M N O P Q R S T U V W X Y Z Various Books/Zines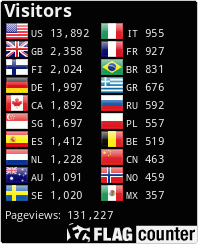 The Metal Crypt - Crushing Posers Since 1999
Copyright © 1999-2022, Michel Renaud / The Metal Crypt. All Rights Reserved.