Review: Atronos - Fehde
Fehde

Label: Purity Through Fire
Year released: 2022
Duration: 36:15
Tracks: 8
Genre: Black Metal

Rating: 2.5/5

Review online: September 23, 2022
Reviewed by: Sargon the Terrible

for:Fehde



Rated

4.71

/5 (

94.29%

) (

7 Votes

)

Review

This is a rerelease of this band's demo (which just came out in May) with a proper label and some bonus tracks added on to pad it out. Somebody at Purity Through Fire must have thought this was worth it, but to be honest this is painfully generic German Black Metal, with standard 4/4 tempos and the kind of heaviness leavened with pretension I expect from this part of the world. This isn't bad, it's just kind of there.

Other related information on the site
Review: Fehde (reviewed by MetalMike)

Click below for more reviews
Latest 0-9 A B C D E F G H I J K L M N O P Q R S T U V W X Y Z Various Books/Zines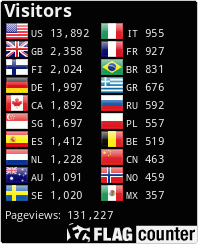 The Metal Crypt - Crushing Posers Since 1999
Copyright © 1999-2022, Michel Renaud / The Metal Crypt. All Rights Reserved.