Review: Tower Hill - Fighting Spirits
Fighting Spirits

Label: Independent
Year released: 2021
Duration: 12:48
Tracks: 3
Genre: Heavy Metal

Rating: 3.5/5

Review online: September 24, 2022
Reviewed by: MetalMike

for:Fighting Spirits



Rated

3.83

/5 (

76.67%

) (

6 Votes

)

Review

Fighting Spirits is a 3-song demo from Canada's Tower Hill, yet another band from the Great White North playing traditional/true heavy metal and doing it well. The songs on this demo sound quite good and the recording job is pro, which is not always the case with demos. The songs are generally fast and there are a couple of spots where the playing is a little off the beat, but these are hardly deal breakers when you're already singing along to the chorus of "The Claw is the Law" the second time it comes around. Clean singing, stampeding bass runs, exciting solos, it's all here and, at under 13 minutes, over too soon. If you are into Traveler, Skull Fist, Riot City, Striker, or any of the myriad of quality heavy metal bands coming out of Canada, Tower Hill needs to be on your watch list.

Click below for more reviews
Latest 0-9 A B C D E F G H I J K L M N O P Q R S T U V W X Y Z Various Books/Zines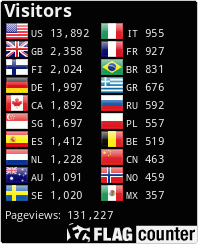 The Metal Crypt - Crushing Posers Since 1999
Copyright © 1999-2022, Michel Renaud / The Metal Crypt. All Rights Reserved.