Review: Exul - Path to the Unknown
Path to the Unknown

Label: Independent
Year released: 2022
Duration: 36:57
Tracks: 7
Genre: Thrash Metal

Rating: 4.25/5

Review online: September 24, 2022
Reviewed by: Luxi Lahtinen

for:Path to the Unknown



Rated

4.2

/5 (

84%

) (

5 Votes

)

Review

With so many strong Thrash Metal acts popping up like mushrooms after a heavy rain in recent years, I think it's safe to say we're past the downward swing the style suffered after its oversaturation in the '80s. Poland's Exul are among these acts, recently releasing their debut Path to the Unknown on an unsuspecting populace, and it's a pretty strong dose of old-school thrashing goodness. The core to their sound is found somewhere between Exodus and Ride the Lightning-era Metallica, with music that's largely aggressive and energetic outside of an acoustic intro on the title track while also having a surprising amount of epic sections that give this much more identity than average. Bodgan Sroka's growls do a lot to sell this album as well, here reminding me quite a bit of In Malice's Wake's own Shaun Farrugia, and they're just another piece to the puzzle of creating old-school Thrash that stretches itself just enough to be counted as more than just another band aping the Golden Age for a quick buck. A strong debut from a band worth watching.

Click below for more reviews
Latest 0-9 A B C D E F G H I J K L M N O P Q R S T U V W X Y Z Various Books/Zines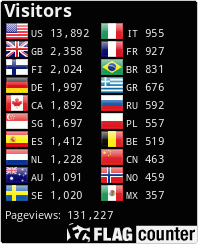 The Metal Crypt - Crushing Posers Since 1999
Copyright © 1999-2022, Michel Renaud / The Metal Crypt. All Rights Reserved.