Review: Pyramid - Validity
Validity

Label: Sleaszy Rider Records
Year released: 2021
Duration: 1:08:24
Tracks: 11
Genre: Progressive Metal

Rating: 3/5

Review online: September 27, 2022
Reviewed by: MetalMike

for:Validity



Rated

3.11

/5 (

62.22%

) (

9 Votes

)

Review

Validity is the fourth album from Pyramid, a progressive metal band out of New York who I had never heard of before. Since prog isn't my favorite genre, they'd probably still be under my radar if not for the fact that Tim "Ripper" Owens handles most of the lead vocals on the album. I've heard him do plenty of straight-up heavy metal and figured I'd check out what he does with prog. The answer is pretty much the same thing he does with heavy metal and that is blast away with his signature air raid siren wail. He's nothing if not distinctive and that's sort of a curse to my ears as all I can think of when I hear him is Iced Earth's The Glorious Burden. That's an album with its strengths, but probably not the association Pyramid was hoping fans would make. His performance sort of bends Pyramid's sound to fit his style rather than him adapting to what the band is going for.

Anyway, Pyramid play dense, heavy progressive metal, superficially similar to Symphony X, but with more than a little '70s prog rock in the mix. Songs like "Mutiny" and "Natural Causes" feature keyboard melodies that sound inspired by people like Yes' Rick Wakeman while the song structure and flow of "Resistance" had me thinking of Peter Gabriel-era Genesis. There is a female vocalist on a couple of songs (notably "Stigma") whose delivery is like the singer on Pink Floyd's Dark Side of the Moon and that song even segues into the next one with the sound of an alarm clock sort of like how "On the Run" segues into "Time" on that classic album from 1973. I'm making Validity sound like something from the '70s and it isn't. The album has a big, beefy sound with all the instruments forward in the mix competing with Owens' bellowing. I just hear the influence of prog rock's giants. My main gripe is the songwriting. Prog musicians have a tendency to noodle and show off, often to the detriment of the songs, and that is the case here. The songs are packed tight with instruments jockeying for supremacy and after a few listens, the lack of breathing room began to grate on my nerves. Prog fans willing to delve into the nooks and crannies may find things that a more casual fan like me is missing, but I wish the band focused more on the songs and less on the individual performances.

Other related information on the site
Review: Validity (reviewed by Mjölnir)
Review: Validity (reviewed by Pantelis Kavouklis)

Click below for more reviews
Latest 0-9 A B C D E F G H I J K L M N O P Q R S T U V W X Y Z Various Books/Zines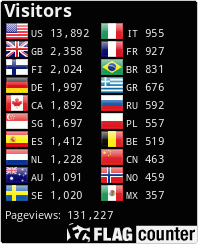 The Metal Crypt - Crushing Posers Since 1999
Copyright © 1999-2022, Michel Renaud / The Metal Crypt. All Rights Reserved.