Review: Riot City - Electric Elite
Electric Elite

Label: No Remorse Records
Year released: 2022
Duration: 45:19
Tracks: 8
Genre: Heavy Metal

Rating: 4.5/5

Review online: September 28, 2022
Reviewed by: MetalMike

for:Electric Elite



Rated

4.33

/5 (

86.67%

) (

15 Votes

)

Review

After listening to Riot City's second album, Electric Elite, multiple times recently, it makes me wonder how I missed their debut. They play the kind of speedy, infectious metal that is at the core of what attracted me to this music in the first place and keeps me coming back for more after nearly 40 years. Riot City is all about screaming guitars and high-pitched wails supported by a galloping rhythm section, all wrapped up in songwriting that plays to those strengths and demands you break out the air guitar or throw a fist in the air. When they stomp on the gas pedal ("Return of the Force," "Eye of the Jaguar"), they remind me of bands like Riot as both bands expertly apply echo to their songs which gives the listener the feeling of being carried away to a huge, open space with music reverberating all around. When they slow things down ("Beyond the Stars," the superlative "Severed Ties") I can't help but think of early Queensrÿche with how the singer propels the vocal lines and the songwriting builds dark, emotional landscapes, both brooding and exciting. Electric Elite has an '80s vibe with a modern production and Riot City have their own individual sound even as they stand on the shoulders of the giants who have come before. If you in any way enjoy heavy metal that grabs your attention and starts your pulse racing, do not pass on this one.

Click below for more reviews
Latest 0-9 A B C D E F G H I J K L M N O P Q R S T U V W X Y Z Various Books/Zines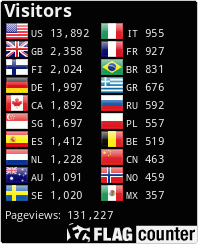 The Metal Crypt - Crushing Posers Since 1999
Copyright © 1999-2022, Michel Renaud / The Metal Crypt. All Rights Reserved.